Sustainability, Resilience, and Concrete Pipe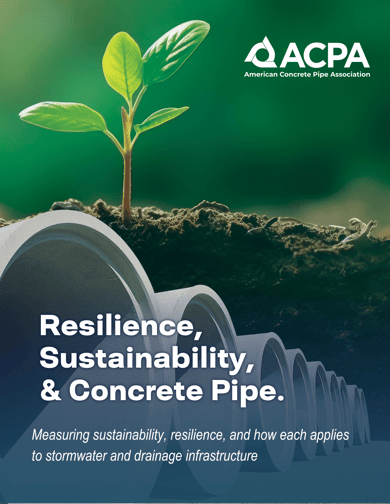 Miles of drainage pipe and culverts are installed across the country every day. As buried infrastructure systems expand, sustainability becomes an increasingly important consideration. Reinforced concrete pipe (RCP) has been used in the US since the mid-1800s, establishing itself as the most reliable product for critical drainage systems.
This report summarizes the outstanding features of RCP as the ideal material and product choice for sustainable buried infrastructure.