Concrete Pipe Design Manual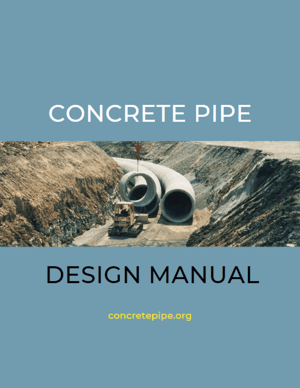 The Concrete Pipe Design Manual is an indispensable tool to help engineers select the type, size, and strength requirements of pipe. It eliminates the lengthy computations and includes standard installations using the indirect design method. More than 330 pages of tables and figures covering hydraulics of sewers and culverts, live loads and earth loads, supporting strengths and supplemental design data are listed. Detailed example problems of specific applications illustrate the use of the time saving design aids included in the manual.
The Design Manual is a companion volume to the Concrete Pipe Handbook.